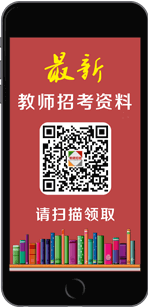 Can I use your computer?
1. Teaching aims
1) Knowledge aim
Students will master the new sentence patterns, Can I/you ..... and Could I/you ......?
2) Ability aim
Students will be able to express by using these sentence patterns.
3) Emotional aim
Students can be more polite in asking for help.
2. Teaching important and difficult points
1) Important point
How to master the new words and sentence patterns.
2) Difficult point
How to improve their speaking skills as well as the ability to use the sentence patterns freely and currently.
3. Teaching and learning methods
Task-based language teaching method; Cooperative learning method.
4. Teaching procedures
Step 1: Lead in
Set a situation, and teacher ask for help. Using the sentence patterns, Can/Could you help me?
Step 2: Pre-speaking
Teacher read the conversation and students underline the difficult words.
Step 3: While-speaking
a) Read and answer. Show the two questions about the conversation on the screen.
Question 1:What's the mom asking for?
Question 2:What's the daughter asking for?
Students read the conversation in different roles ( boys & girls).Then students answer the questions.
b) Practice together. Show a picture on the screen. Teacher and students make a conversation together according to the situation on the picture.
c) Practice in groups. Show some words on the screen and students make a conversation with partner by using the given words and sentence patterns 'Can I/you ....? or Could I/you ....?' Teacher show some examples.
Step 4: Post-speaking
a) Have a discussion. Students discuss the question'What did you ask your parents for?'with partner. Make a conversation according to what they have learned before and the main sentence patterns in this class.
b) Production show. Invite some students to act the conversation on the stage.
5. Summary and homework
1) Summary
Students review what they have learned in this class. Teacher gives some supplement.
2) Homework:
Students read and practice the conversation freely and correctly. Then write down a new conversation about asking for help. Use the main sentence patterns in this lesson. Teacher will check it in next class.
6. Blackboard design
Can I use your computer?
laptop Can I / you ......?
company Could I / you......?